Register
Upper Chichester Summer Fun Camps: Summer 2019 Activities
Our fun-oriented and highly instructional camps create an atmosphere that enables children entering grades K-5 to learn, grow, make friends, and have a meaningful summer experience. Each day features a full-camp game in the morning, skill instruction in the day's themed sport, and afternoon recreational games and activities. Full-Day Camp from 9:00am-3:00pm. Before and after-camp care available.
Location: Fuery Road Rec Center and Outdoor Fields
Fee:
$170 a week Resident/$195 a week Non-Resident
$105 Resident/$120 Non-Resident for pro-rated 4th of July Week (Summer Fun Kickoff)
$885 for all 6 weeks Resident/$990 Non-Resident
*** Upper Chichester Residents will receive a $50 rebate per child per week after registering, bringing the Resident cost of camp per week to $120 ($55 for the pro-rated week). Simply take your receipt and proof of residency to the Administrative Offices during business hours (8:00am-4:00pm) to receive your rebate within 14 days. The 6-week full-camp resident rebate is $195.
Themes:
Sports Camp Kickoff (July 1-3)
Kick off summer with Jump Start Sports by participating in these traditionally American games during the shortened Fourth of July week!! This includes soccer, kickball, dodge ball, capture the flag, frisbee golf, whiffle ball, spike ball, cornhole, tag games, relay races, water games and more.
Olympics (July 8-12)
The Olympics are coming to Upper Chichester! Children are grouped by age and divided into countries to learn about a wide variety of Olympic sports, including track and field, soccer, hockey, team handball and more. Campers make a flag to carry at the "Closing Ceremonies" and "Presentation of Medals"

Sticks and Stones (July 15-July 19)
Have some fun with all of your favorite stick sports. This includes the oldest American sport, lacrosse, as well as hockey, cricket, noodle games, relays and more. Kids will create an Upper Chichester Kindness Rock (stone) to help spread kindness in their community.

Ultimate Warrior (July 22-July 26)
Looking for a fun fitness challenge? Age-appropriate activities specifically designed to challenge, inspire, and excite. Obstacle courses, relays, tug-of-war, and many other activities designed to teach cooperation and teamwork.
Color Wars (July 29 - August 2)
A great "old-school" camp concept comes back. Campers are divided into teams (colors) to play a wide variety of sports and camp games. This fun format enables children to learn and benefit from the positive aspects of competition while working with a team towards a common goal.

College Days (August 5 - August 9)
Have a blast learning about and playing a wide variety of college sports including flag football, basketball, soccer, volleyball and more. Campers make a school pennant and t-shirt and wear their school colors to demonstrate their school spirit.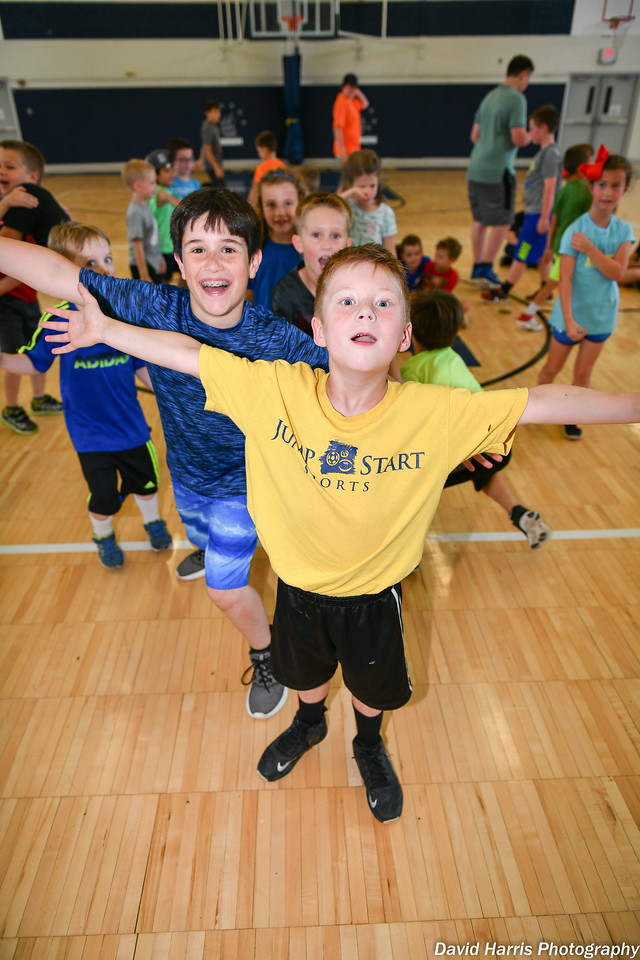 Name
Price
Details
Date/Time
Instructor
Upper Chichester Full Summer Camp: All 6 Weeks Resident
Co-Ed
Summer 2019
Jul 01 - Aug 09
Mon,Tue,Wed,Thu,Fri
9:00AM to 3:00PM
Fuery Road Rec Center
Upper Chichester Full Summer Camp: All 6 Weeks Non-Resident
Co-Ed
Summer 2019
Jul 01 - Aug 09
Mon,Tue,Wed,Thu,Fri
9:00AM to 3:00PM
Fuery Road Rec Center
Upper Chichester Summer Camp Kickoff: Resident
Co-Ed
Summer 2019
Jul 01 - Jul 03
Mon,Tue,Wed,Thu,Fri
9:00AM to 3:00PM
Fuery Road Rec Center
Upper Chichester Summer Camp Kickoff: Non-Resident
Co-Ed
Summer 2019
Jul 01 - Jul 03
Mon,Tue,Wed,Thu,Fri
9:00AM to 3:00PM
Fuery Road Rec Center
Upper Chichester Olympics: Resident
Co-Ed
Summer 2019
Jul 08 - Jul 12
Mon,Tue,Wed,Thu,Fri
9:00AM to 3:00PM
Fuery Road Rec Center
Upper Chichester Olympics: Non-Resident
Co-Ed
Summer 2019
Jul 08 - Jul 12
Mon,Tue,Wed,Thu,Fri
9:00AM to 3:00PM
Fuery Road Rec Center
Upper Chichester Sticks and Stones: Resident
Co-Ed
Summer 2019
Jul 15 - Jul 19
Mon,Tue,Wed,Thu,Fri
9:00AM to 3:00PM
Fuery Road Rec Center
Upper Chichester Sticks and Stones: Non-Resident
Co-Ed
Summer 2019
Jul 15 - Jul 19
Mon,Tue,Wed,Thu,Fri
9:00AM to 3:00PM
Fuery Road Rec Center
Upper Chichester Ultimate Warrior: Resident
Co-Ed
Summer 2019
Jul 22 - Jul 26
Mon,Tue,Wed,Thu,Fri
9:00AM to 3:00PM
Fuery Road Rec Center
Upper Chichester Ultimate Warrior: Non-Resident
Co-Ed
Summer 2019
Jul 22 - Jul 26
Mon,Tue,Wed,Thu,Fri
9:00AM to 3:00PM
Sugartown Elementary School
Upper Chichester Color Wars: Resident
Co-Ed
Summer 2019
Jul 29 - Aug 02
Mon,Tue,Wed,Thu,Fri
9:00AM to 3:00PM
Fuery Road Rec Center
Upper Chichester Color Wars: Non-Resident
Co-Ed
Summer 2019
Jul 29 - Aug 02
Mon,Tue,Wed,Thu,Fri
9:00AM to 3:00PM
Fuery Road Rec Center
Upper Chichester College Days: Resident
Co-Ed
Summer 2019
Aug 05 - Aug 09
Mon,Tue,Wed,Thu,Fri
9:00AM to 3:00PM
Fuery Road Rec Center
Upper Chichester College Days: Non-Resident
Co-Ed
Summer 2019
Aug 05 - Aug 09
Mon,Tue,Wed,Thu,Fri
9:00AM to 3:00PM
Fuery Road Rec Center